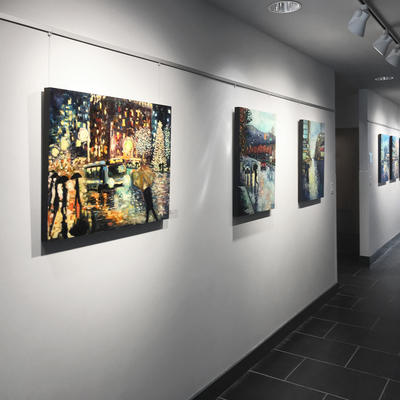 Statement
Nothing is as it appears. Well, rarely. Our lives are curated on social media. In public, most people try to put their best foot forward. In relationships, we often protect the most vulnerable parts of our selves. Kathy Daley is looking for what is hidden: the colourful, dark and rich truth. Bringing it to the surface is what she calls The Ache.
Her process begins on a black surface, pulling the truth out with light and heavy impasto oil paint. Kathy's work has its own hidden agenda: her private intentions often find their way in the scene. Her own life journey is played out in store windows as a mannequin or among the crowd in urban scenes.
If we can find a window of truth, in ourselves and in each other, maybe we can better understand what divides us.
Maybe we can put our finger on The Ache.